019R PLAYA DEL CARMEN
Departs
10:45pm
Adult: $10 USD
Child: $10 USD
Within 10 minutes, you will arrive in a small Mexican village, where you can enjoy a fun evening in local bars and pubs enjoying the local color.
200 CANCUN BY NIGHT
Departs
8:30pm
Adult: $40 USD
Child: $32 USD
Cancun is one of the most famous resort areas in Mexico. It has grown from a tiny fishing village into a modern vacation spot, known for its beautiful white sand beaches and endless views of the turquoise Caribbean sea. This trip will give you two hours of Cancun's nightlife, discovering beautiful malls, discos, and an unlimited variety of restaurants and first-class nightclubs.
---
009 CHICHEN ITZEN
(full day with lunch)

Departs
7:00am

Adult: $95 USD
Child: $76 USD
Enjoy this pleasant experience traveling through the Yucatan to reach one of the most important ruins of Mexico. Chichen Itza is the most visited archeological site, due to its extraordinary architectural beauty and its geographical location. It was founded in 1514 by the priest Lakin Chan who was also called Itzamna. This is why the people were called Chanes or Itzaes. You'll spend time in a place where time has stood still. You'll visit the astronomical observatory and the temples. Climb to the highest pyramid where you will enjoy an unforgettable view. Don't forget comfortable shoes, a hat and suntan lotion. Lunch is included.
007 TULUM-XELHA
(full day with lunch)

Departs
8:00am

Adult: $70 USD
Child: $56 USD
Visit Tulum! Situated on a steep cliff that overlooks the spectacular Caribbean Sea, this post-classic site has over 60 restored structures that give incredible value and importance to the Maya Culture. The adventure begins on the one-hour bus ride along the wonderful Yucatan coast. The guide will escort you through this secret city and reveal its history. After the guided tour to the ruins you will reach XELHA Lagoon. It's an extraordinary natural aquarium on four hectares with creeks, caves and crystal clear water lagoons, populated by a multicolored fishing fauna. Don't forget to bring comfortable shoes, swimsuit and beach towels. You will receive your basket-lunch directly at the excursion departure.
008 TROPICAL JEEP TOUR
(full-day with lunch)
Departs
10:00am
Adult: $72 USD
Child: $58 USD
Are you looking for adventure? After turning off the public road you will enjoy the tropical savanna 'till you reach the Aktun Chen caves, created by the underground rivers over 40 feet deep and where natural pools of crystal clear water are surrounded by thousands of stalactites. After your visit throughout the caverns, the tour will take you to the beautiful beach of Xpu-Ha, where you'll find a genuine Mayan buffet prepared on an open grill seaside. Here you will take a swim in the Caribbean or wade along the endless stretches of white powder sand. Don't forget your bathing suit and towels.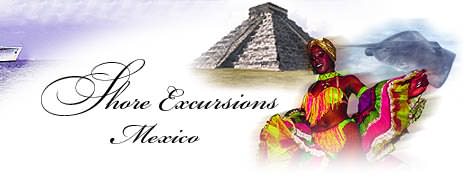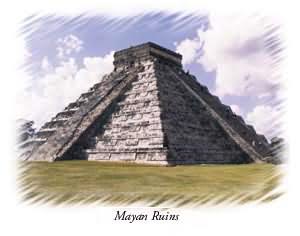 © Copyright 2000. West Indies Cruises, Ltd. All Rights Reserved