018 ISLAND TOUR AND STINGRAY CITY
(half-day morning)
Departs
7:45am
Adult: $50 USD
Child: $40 USD
This exciting tour offers a sample of Grand Cayman's best-loved landmarks. First of all you will visit the Cayman Turtle Farm, the only commercial sea turtle nursery in the world. The farm is a breeding ground for green and hawksbill turtles. Then you will continue to Stingray City where you will enjoy one of the most rewarding experiences in the undersea world, according to National Geographic Magazine. Here you can swim and play with the stingrays. Upon returning to port you will have two choices: taking some photos in one of the most pristine beaches in the Caribbean, Seven-Mile Beach, or doing some shopping in the center of George Town. Don't forget your bathing suit, towel and suntan lotion.
016 CATAMARAN
(half-day morning)
Departs
8:00am
Adult: $56 USD
Child: $45 USD
The "Cockatoo" is a modern catamaran for competition and it really flies on the water. During your journey to Stingray City you'll have the opportunity to admire the beautiful coasts of Grand Cayman. The catamaran will anchor in the middle of a natural aquarium of Stingrays where you can swim, play and feed them. This incredible experience is not to be missed. Don't forget your bathing suit, towel and suntan lotion.
017 ATLANTIS SUBMARINE
(1 hour and a half-morning)
Departs
9:00am
Adult: $72 USD
Child: $58 USD
This is a unique experience. You'll discover the famous sea around Grand Cayman, surrounded by the submarine's magic world, certainly the most spectacular: corals, turtles and a myriad of tropical fish at a depth of 40 meters. Don't forget your camera! Limited space.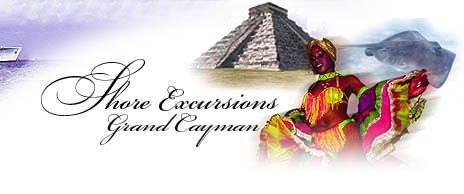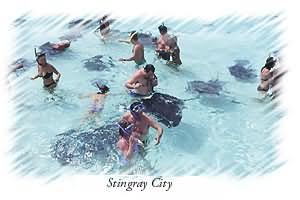 ©Copyright 2000. West Indies Cruises, Ltd. All Rights Reserved